Minimal growth and a hefty deficit is expected for Saudi Arabia, and the government knows it must act quickly to reverse the downward trend or there could be serious internal issues. Experts predict the country must become less reliant on oil to achieve long-term growth.
Saudi is dealing with some critical challenges

Click & Tweet!
, from the economy to its relationship with Iran. Not only do the Sunni and Shia branches of Islam divide them, but so does terrorism, Wahhabi teachings, and conflicts in Iraq, Syria and Yemen. In short the situation is a trigger response issue. Unfortunately these involve the U.S. as well.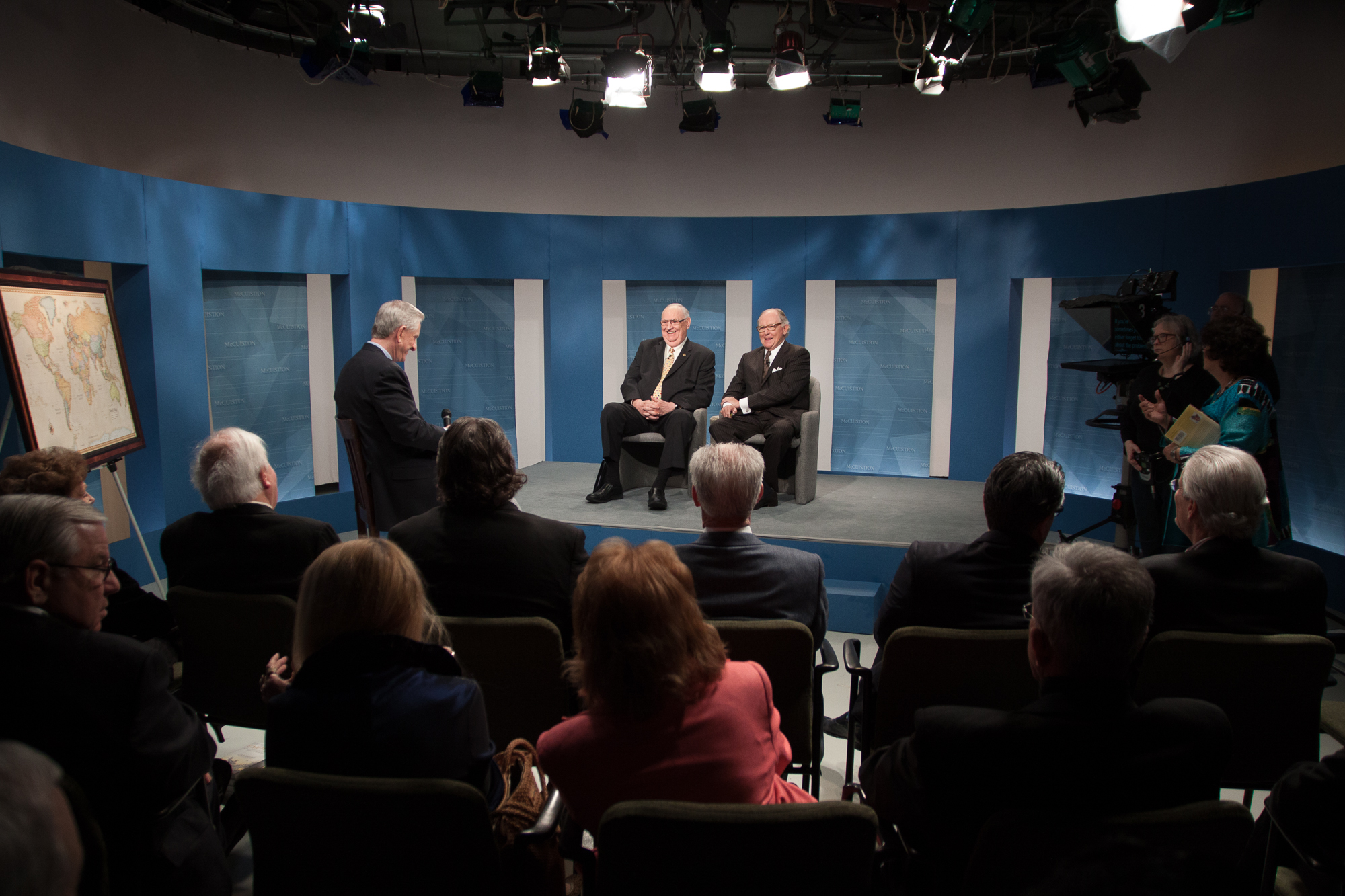 Joining us to talk about the concerns with Saudi Arabia and Iran are key experts on Saudi and the GCC allies:
We'll examine the oil situation and how the Iranian nuclear deal fits into the puzzle. Our experts talk about the situation today and how it was caused by "bad policies" implemented by colonial powers after the First World War and some as far back as the 7th century.
So tune in please.
ADDED PERSPECTIVE:
And an added perspective: as a National Council on US Arab Relations Malone Fellow, I (Niki) had the opportunity to travel to Saudi Arabia with Dr. John Duke Anthony, the Founding President and Chief Executive Officer of the National Council on U.S.-Arab Relations. His latest article: President Obama's Meeting with GCC Leaders in Saudi Arabia: An Opportunity for Heightened Cooperation talks about the timeliness of
"President Obama's visit to Riyadh to meet with King Salman of Saudi Arabia."
He says:
"It will take place at a time when aspects of U.S. relations with Saudi Arabia and GCC countries are being vilified. U.S. domestic political campaign rhetoric, legislation contemplated by the U.S. Congress, the media, and special interests are seemingly opposed to strengthening and expanding America's strategic, economic, national security, and related interests with and in Saudi Arabia and the other GCC countries.
In addition, the visit comes on the heels of President Obama's comments in a recent article in The Atlantic in which he was characterized as portraying various Arab and GCC allies as 'free riders' and thinking that Saudi Arabia needs to 'share' the neighborhood with Iran.
It is apparent that the United States has a coveted place ahead of many nations to participate in those among the Kingdom's new initiatives associated with Deputy Crown Prince Mohammed Bin Salman. Expected to be announced April 25, 2016, the new initiatives are being described as a 'Vision for the Kingdom of Saudi Arabia.' They are expected to include developmental, economic, and social components intended to position Saudi Arabia for the future."
In addition to Saudi Arabia, President Obama is scheduled to meet with leaders of the Gulf Cooperation Council countries: Bahrain, Kuwait, Oman, Qatar, and the United Arab Emirates.
Join us, as we talk about things that matter… with people who care. And please don't forget that for the last 25 years it is you, our viewer who keeps us on the air.
The McCuistion Program, a 501 ( C ) ( 3 ) tax exempt organization does not receive any KERA pledge dollars, PBS funds or government grants, so thank you for your continued support.
Thanks for joining us,
Niki McCuistion
Co-Founder, Executive Producer, Producer
Business Consultant / Executive Coach, specializing in Organizational Culture Change, Governance and Strategic Planning
214-750-5157
www.nikimccuistion.com
nikin@nikimccuistion.com