New year, new look, new studio. Still as always talking about things that matter with people who care…
As Dickens once said, "… It was the best of times." The McCuistion Program can attest to that. The program is going strong and is getting a much-needed new look.
We're collaborating with Full Circle Studios in Addison, Texas on rebranding, which will give us a fresh, updated look, new music, logo, the works!
We're also recording in their studio. Great team to work with.
Our host(s) and guests can either be in the studio or remote, as we now have the technology to accomplish both. And we have space where guests can join us to watch, listen and ask a question or two as we record.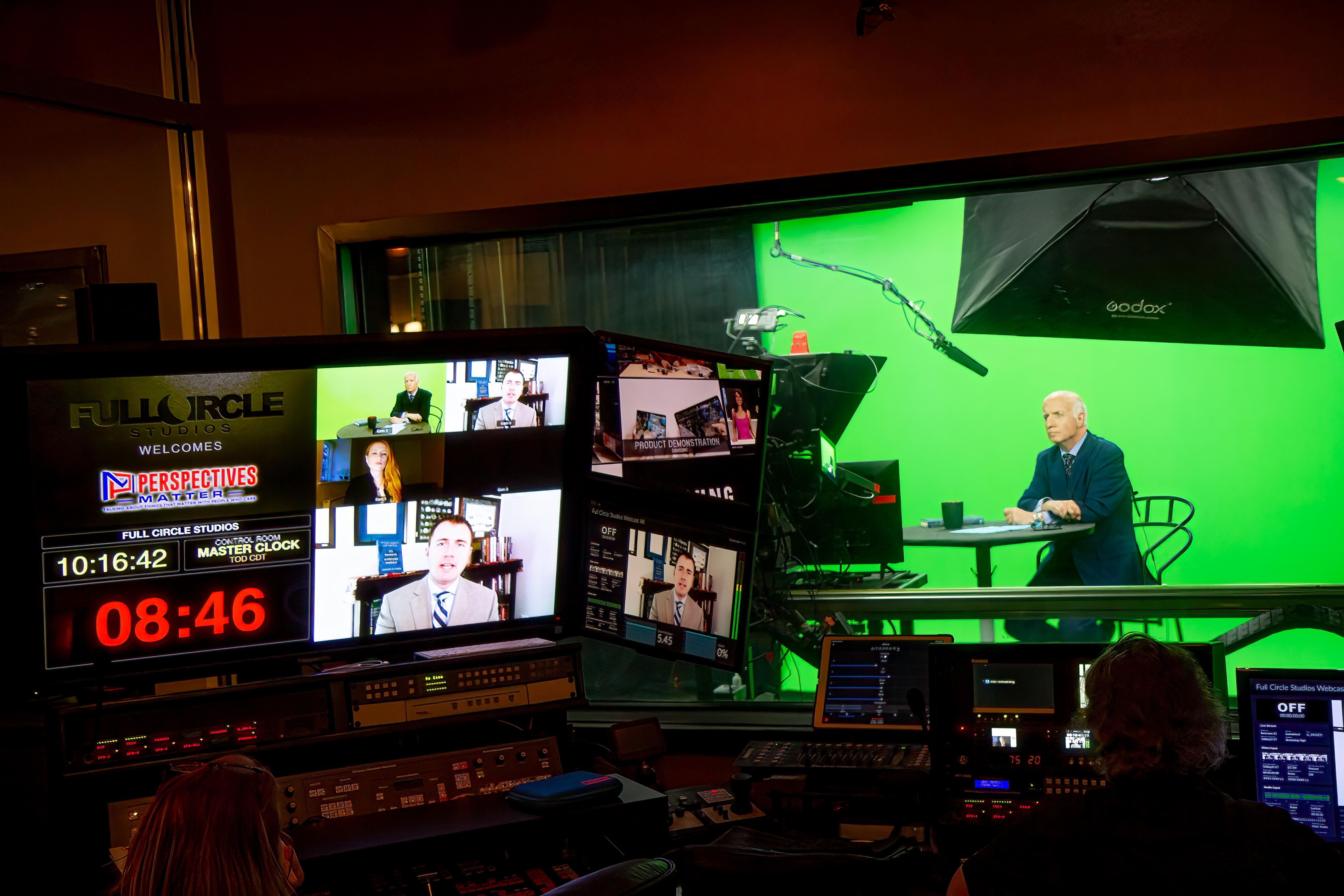 Jim Falk kicked off our first studio recording for the program Is Drone Warfare Ethical?" with experts:
Brianna Rosen, Ph.D., Senior Fellow at Just Security, and
Joseph O. Chapa, Ph.D., Lieutenant Colonel U.S. Airforce and author of "Is Remote Warfare Moral?"
Vince Poscente then joined us for a program on Cancel Culture with remote experts:
Ernest Owens, award-winning journalist, recent recipient of The Change Makers Award, and author of an upcoming book, The Case for Cancel Culture, and
Jonathan Rauch, senior fellow at the Brookings Institution, award-winning journalist, and author of "The Constitution of Knowledge: A Defense of Truth."
These programs will air in January so stay tuned for more "news" and updates.
The McCuistion Program, a 501 ( C ) ( 3 ) tax-exempt organization does not receive any pledge dollars, PBS funds, or government grants. The funding which has kept us on the air for 33-plus years comes from our grantors and loyal viewers. Your donation allows us to continue to hold engaging programs that provide different perspectives.
To be a catalyst for change, support our TV programs. 
Thank you for engaging with us:
Niki McCuistion,
Co-founder/ Executive Producer
nikimccuistion@gmail.com, niki@nikimccuistion.com
(214) 394-6794
We Appreciate your continued support!